message from the vice-chancellor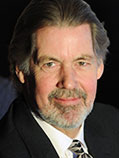 John Mollenhauer
Welcome to The Construction Institute of Canada, the country's leading continuing professional development centre for the construction industry. At TCIC, we offer Gold Seal certified courses, programs and workshops for industry professionals who believe education is a life long commitment.
TCIC also approves applications on behalf of the Gold Seal Program. If you are applying for Gold Seal Certification please complete the online application: www.goldsealcertification.com.
The Construction Institute of Canada also provides formal accreditation/certification aligned with global recognition standards to ensure our practitioners are recognized for their excellence, both domestically and internationally. Please don't hesitate to contact us directly if you have any questions.
John Mollenhauer
Vice Chancellor, President
Toronto Construction Association, TCIC